Share:
---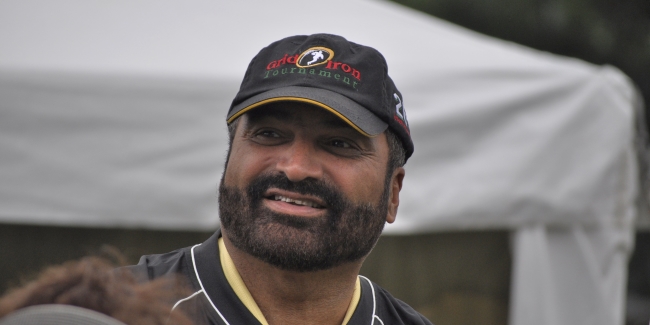 LEADERSHIP * LEGENDS * LEGACY AT CLEARVIEW
For the Love of The Game Dinner with Franco Harris to tee-off 2014 LPGA Pro-Am
Historic Clearview Golf Club, "America's Course," is now celebrating its 68 anniversary year. With a continuing focus on Leadership * Legends * Legacy, the SilverSport Clearview Legacy Foundation's 2014 LPGA Pro-Am will honor and build on those traditions June 9 when teams of four play 18 holes of golf with Ladies Professional Golf Association Tour members, past and present, on Clearview's internationally recognized golf course, located at 8410 Lincoln Highway, East Canton.

Festivities start the evening before at the annual "For the Love of the Game" dinner, co-hosted by PGA/LPGA Professional Renee Powell and former Pittsburgh Steeler and ProFootball Hall of Fame member Franco Harris.

"The ladies of the LPGA are the embodiment of 'Leadership, Legends and Legacy," said Powell. "Their presence at Clearview is an acknowledgement of the history, tradition and heritage of this golf course built by my father so many years ago. And Franco, who is one of Clearview's most passionate advocates, is coming back to host the dinner once again," Powell added.

Kathy Whitworth, LPGA and World Golf Hall of Fame member and winner of 88 professional tournaments will be the weekend's "Special Guest." Whitworth and Powell were honored this year at the JTBC Founders Cup as "Pioneers" of the LPGA. Both were recognized for their pioneering and trailblazing spirit, as well as their exemplary participation in the development and advancement of the LPGA Tour.

Among the other former and current LPGA players committed to playing at the SilverSport Clearview Legacy Foundation's 2014 LPGA Pro-Am are Jenny Lidback, originally from Lima Peru; Barb Mucha, a native of Parma, Ohio; Cindy Miller, from Buffalo, NY, whose husband Allen played on PGA Tour; Cheyenne Woods, niece of pro golfer Tiger Woods; Kathleen Ekey, Walsh High School graduate, from Sharon Center; Emma Jandel, an LPGA rookie from Dayton; Shasta Averyhardt, from Flint, MI.; and Catherine Duggan, of Knoxville, TN.

Harris will be joined by a number of other former professional athletes, including former Cleveland Browns players Greg Pruitt, Ben Davis, Kevin Mack and Al Jenkins, among others.

Cost to play in this year's SilverSport Clearview Legacy Foundation's LPGA Pro-Am is $2,000 for a four-person team, which includes golf fees, cart, continental breakfast, lunch at the turn, awards dinner and event memorabilia, including a team photo with LPGA members, as well as playing golf with LPGA celebrity athletes. Registration and payment deadline is June 1.

Title sponsor SilverSport, a company that provides the cutting-edge solution to creating a clean work out, is owned by Harris. In addition, The J.M. Smucker Co. is a major sponsor as is former NBA player Junior Bridgeman. Other sponsorship opportunities are available at varying monetary levels. All proceeds benefit the Clearview Legacy Foundation for education, research and preservation of this historic sports facility.

The "For the Love of the Game" dinner will take place Sunday evening June 8.

"The dinner is a tribute to my father, Clearview founder and architect William Powell, whom Franco Harris met years ago," said Powell. "Franco gained respect for what my father created at Clearview and has vowed to help keep his legacy alive. This dinner will help do that."

The dinner will be at the Kent State University Stark Conference Center, 6000 Frank Ave., North Canton. The evening starts with cocktails at 6 p.m., with dinner and the program to follow at 7. Cost for the dinner and program and the chance to mingle and meet the celebrity golfers and other athletes expected to attend is $125 per person or $1,000 for a table of 10. Reservations for the dinner are due June 1.

"I'm so honored to have NFL Hall of Fame member Franco Harris as the co-host of the dinner and title sponsor of the Pro-Am," said Powell. "And having my friend and one of the greatest female golfers of all time, Kathy Whitworth with us will make this an extraordinary occasion, all to honor my dad and to benefit the Clearview Legacy Foundation."

For details or reservations, contact Powell at 330-488-0404 or by e-mail at cv46@aol.com.

Posted May 20, 2014 || Viewed 4,208 times
Share Comment