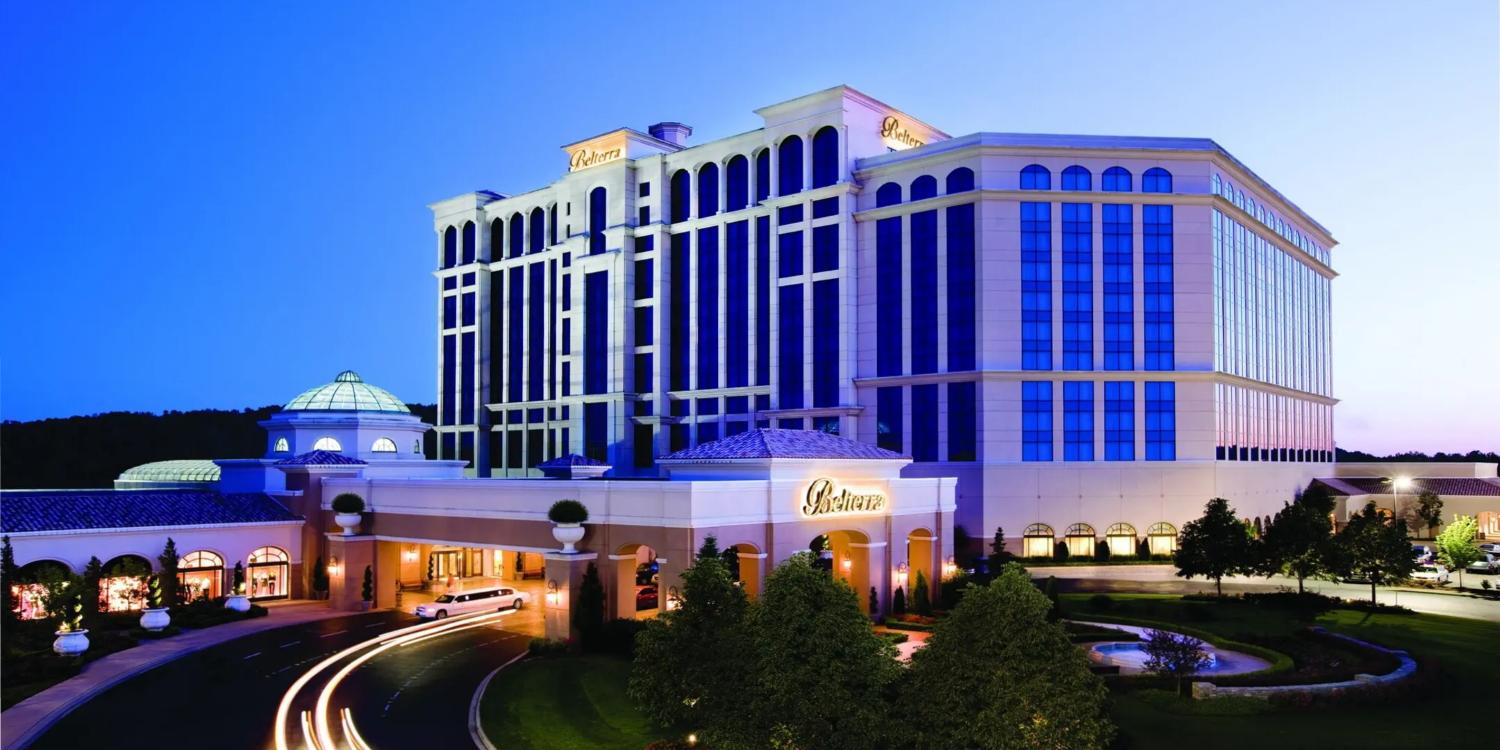 The Beautiful Land of Belterra Resort and Casino
It's Time to Live the High Life just outside Cincinnati, OH
By Glen Turk
My, what a difference a year makes. By this time last year I had played over 15 rounds and was officially in a "mid-season slump" by early May. This year has debunked all theories of global warming and has necessitated the long-weekend buddy trip to a southern destination just to satisfy your early season golf fix.

One of the southern-most destinations within our seven state distribution area is Florence, Indiana, home to Belterra Resort and Casino. The property is named after the Portuguese word for "Beautiful Land" and features a towering casino resort surrounded by a sensational Tom Fazio designed par-72, 6900 yard course.

It is widely known that Tom Fazio is one of the most accomplished designers of the modern era and that his design principles create layouts that professionals to high-handicappers and all golfers in between can thoroughly enjoy. Ty Robinett, Belterra GC's Head Golf Professional discusses how a playable course by a well-respected architect pays big dividends. "Everyone says how hard the course is but that it's fair at the same time. That's probably why most of our patrons play the course more than once. Guests also comment on the technology of the GPS from a live leader board to ordering food on your GPS and having the staff deliver it to you on the course," stated Robinett.

Although Belterra may be a difficult test, it doesn't have to be if you play the proper tee boxes. Fazio has purposely created four distinct tees from 6900 yards down to 5100 yards so that players of all skill levels can enjoy their round. "Having four sets of tees helps players of all skill levels and abilities enjoy the game. It also helps with pace of play when golfers can correctly identify the tees they should be playing from. The staff at any golf course can assist the golfer as to which tees may best be suited for their game," concluded Robinett.

After three firm handshake holes, Tom Fazio puts the pedal down on the 543 yard, par-5 4th. A mogul-laden sweeping fairway has to be seen to be believed and makes it difficult to find a level lie for your approach shot. An accurate tee shot must favor the right side of the fairway as the entire hole runs down to a small pond and bunker at the 75 yard mark. Once near the putting surface, make sure to avoid a deep bunker short and left.

The prettiest par-3 on the course resides at the 188 yard 7th hole. The putting surface looks half the size of what you'd expect from a hole that demands a long iron. The small line of trees directly behind the putting surface adds a ton of character to this already exciting hole.

Three fairly open holes give way to a tree-lined gem at the par-5 11th. At 523 yards from the tips and 496 from the blue tees, this hole can be had with two mighty blows. This isn't necessarily the best hole to try a hero shot though, as towering timber lines both sides of the short grass. A huge sand trap in front of the green is a great place to play from if you can't quite reach this par-5 in two.

Tom Fazio always seems to leave his best for last, and Belterra GC is no different. The 373 yard par-4 16th features a dipping fairway that collects more tee shots. From that position it's a short iron to a fairly benign green that presents a ton of great birdie chances. The 423 yard, par-4 17th is no time to relax at Belterra as a tight fairway leads to a tricky green guarded by a huge front side bunker.

Belterra's flagship hole just happens to be its last. At 522 yards from the tips, the par-5 18th presents the opportunity to go for broke or play conservatively depending how your round is going. But then again, with water going down the final two-thirds of the hole and Belterra's beautiful casino framing the green, you might just be too distracted to even care! "Tom Fazio did an excellent job in designing this hole. Having 18 as our signature hole helps leave a lasting impression to our golfers as they finish their round. Golfers are greeted with an amazing view from the elevated tee boxes looking down the fairway with water on your right that extends to the front of the two tiered green. The putting surface is protected by bunkers and having Belterra Casino & Resort as the back drop makes this a truly special hole," explained Robinett.

Once off the course at Belterra, something new is the introduction of their buffet. Unveiled just in time for the 2013 golf season, Belterra must have read my memoirs where I mentioned my two favorite phrases in the English language are "Public Welcome" and "All You Can Eat Buffet." Steve Newsome, Belterra's Director of Marketing, discussed the importance of the new service. "The all-new Buffet at Belterra features the same great items we have come to be known for plus over 20 new items. The dining room is completely new, very comfortable, and spacious. We also have added entirely new stations and brought a significant portion of the kitchen out to the line. The result is that guests can see their meals being prepared right in front of them. The really great new addition is our grill. Then you can't miss desserts. We now offer over 20 types of desserts including our new signature gelato (for my money the Butter Pecan is the best). Plus we offer a full breakfast buffet complete with fresh juices, meats, cooked to order omelets and crepes, and more," concluded Newsome.

So whether you need an early spring getaway to a southern destination, or the ultimate gambling and golfing long weekend, Belterra Casino Resort at the convergence of Indiana, Ohio and Kentucky has got you covered. For more information on Belterra, visit www.belterracasino.com.

Revised: 09/24/2013 - Article Viewed 32,954 Times - View Course Profile

About: Glen Turk
---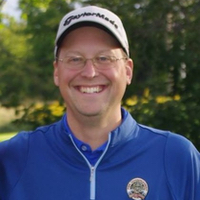 Glen Turk is a Wisconsin native and is the Senior Writer/Editor of Midwest Golfing Magazine. Midwest Golfing Magazine was formerly known as Pub-Links Golfer's Magazine and is a free publication distributed four times per year throughout Wisconsin, Illinois, Michigan, Minnesota, Iowa, Indiana, and Ohio.

His duties at MGM include writing course features, facilitating product testing, and overseeing the overall content and look of the magazine. But clearly his most important task is playing as much golf as his wife allows. Fortunately for him, she plays also and loves out-driving him even with a 60 yard head start.

Glen plays to a 6 handicap but once set a record by having his ball retriever regripped 15 times in one calendar year. It was a December trip to Guam that ultimately did him in. Finally, if you haven't caught on by now, the two most worthy weapons in Glen's writing arsenal are self-deprecating humor and pithy one-liners.

My signature line, "Be A Force on The Course" and now more recently, "Hit 'Em Where They Mow!" can be reused at no charge.

---
More Articles by Glen Turk